Police Record Checks
A police record check is a search of police database records about an individual. These checks are often used as part of a screening process for employment or volunteering.
The province has made some changes in terms of the types of police checks that can be made.
For detailed information on record checks, please see this website.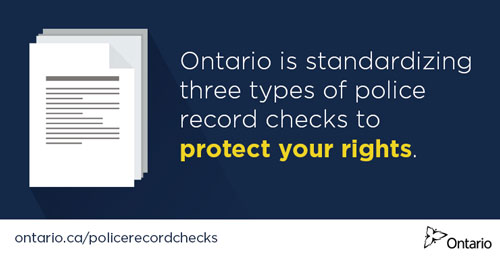 To make an online request for a police background check in Saugeen Shores click the button below.