Chief Mike Bellai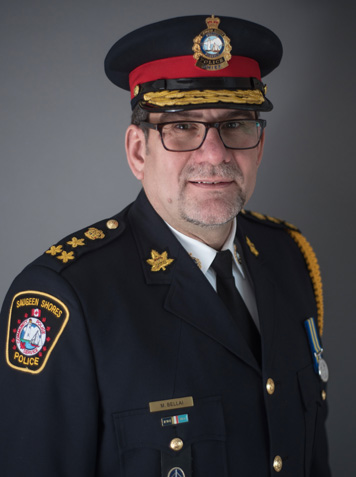 Welcome to the Saugeen Shores Police Website. It is a privilege to have been given the opportunity to serve the great community of Saugeen Shores as your Chief of Police. The members of the Saugeen Shores Police Service are dedicated to serving the community in a respectful, professional and sensitive manner. Our police officers are members of the community, and serve with our service mission in mind- "To Serve and Protect in Partnership with our Community".
I hope our website provides the information that you are looking for. As always, if you need any questions answered or clarification regarding anything found on our website, please don't hesitate to contact the Service and we will assist you in any way we can.
Thank you for visiting. We are here to assist and serve our community. The Saugeen Shores Police Service is committed to providing our community with the absolute best service.
Mike Bellai
Chief of Police