SHOPLIFTING - People to identify
August 7, 2023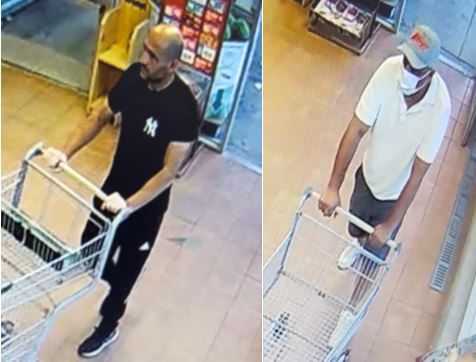 Saugeen Shores Police are attempting to identify the two individuals pictured below in relation to a Theft incident that occurred on August 3rd 2023. The suspects are targeting Independent Grocer Stores and are stealing non-food related items.
These same suspects are involved in several other similar shoplifting thefts around Ontario including Meaford and Gravenhurst.
Suspect #1 - Male - Bald - Black NY Yankee T-shirt - Black Adidas pants with white stripes - Black Running shoes with white soles - Possible Vitiligo skin condition on hands and arms.
Suspect #2 - Male - Hospital Face Mask - Grey Hat with red F1 logo - white golf shirt - grey shorts - white running shoes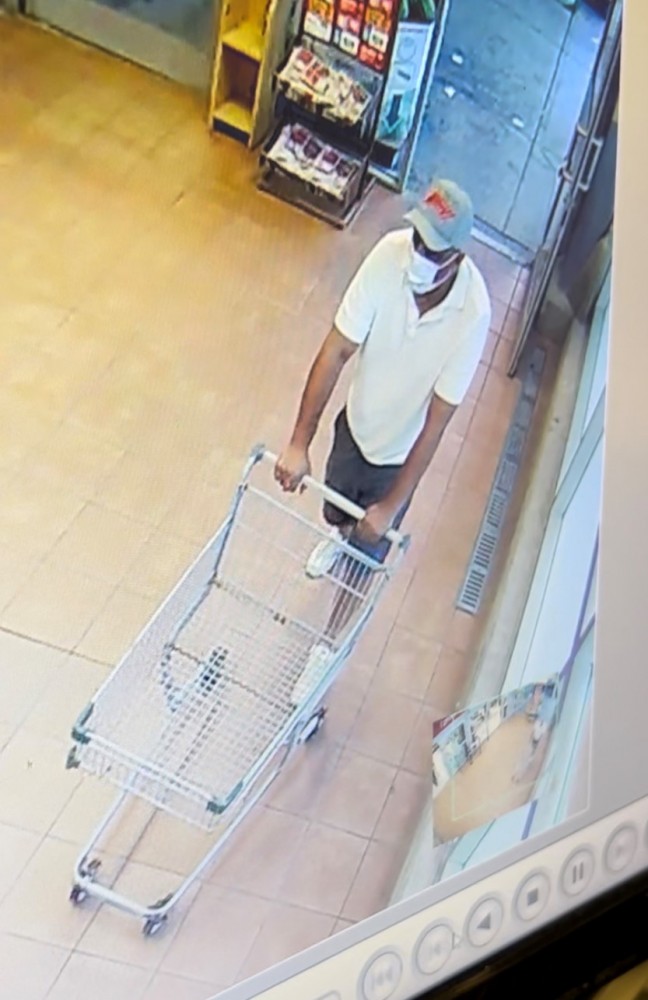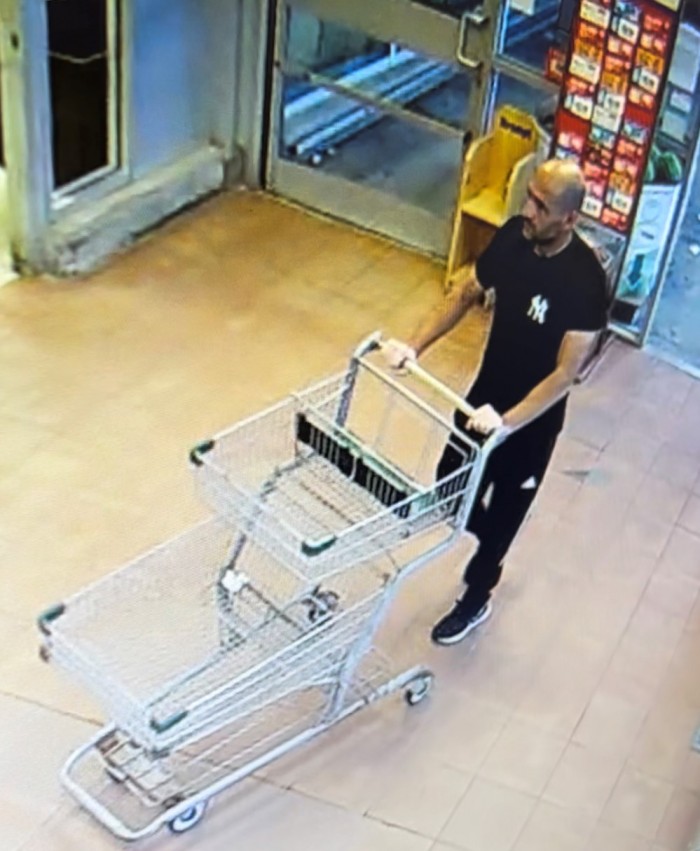 Share this article >