"Move Over Law" Traffic Campaign
February 24, 2023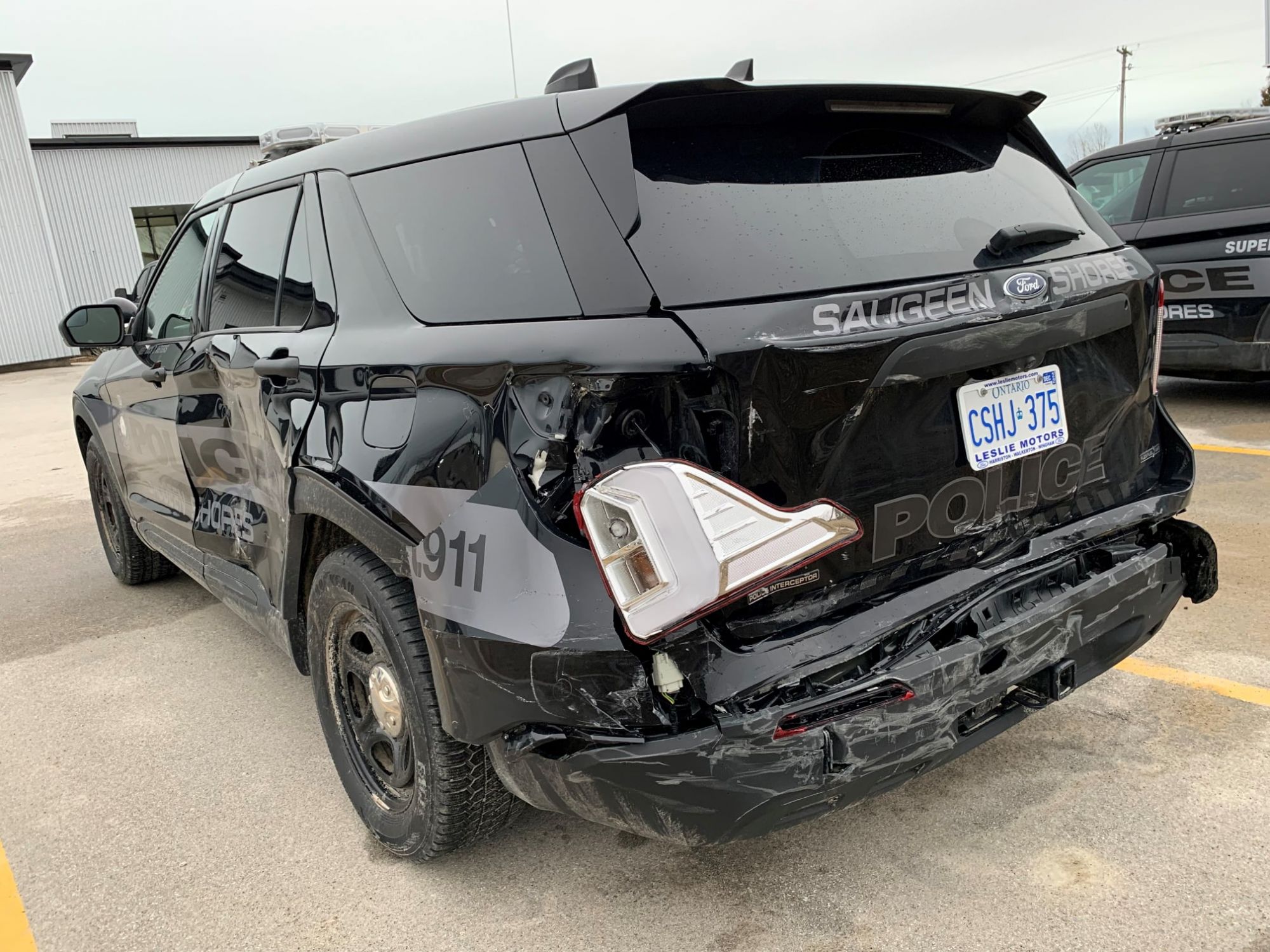 Traffic Enforcement Initiative
"Move Over Law"
From February 27th to March 3rd, officers will be conducting traffic enforcement focusing on motorists who fail to observe the "Move Over Law"
One of the most dangerous functions our officers undertake is conducting traffic stops on busy highways. Officers, and the motorist they are dealing, are vulnerable while stationary at road side.
In the last year the Saugeen Shores Police Service has lost one vehicle that was struck by a motorist while it was stationary during an incident.
Elements of the "Move Over Law"
on highways, pull as close as you can to the right side of the road but don't drive on or block the shoulder lane
in an intersection, do not make a left turn. Proceed straight through and then pull to the right and stop.
on a one-way street, you can pull to the left side of the road if you are unable to move to the right
When approaching a stopped emergency vehicle, slow down and pass with caution. If a road has two or more lanes, you must leave a lane of space between you and the emergency vehicle, if you can do so safely. (source: Ontario.ca)
In 2015 the "Move Over Law" expanded to include tow trucks.
For non-compliance, fines range from $400 to $2000 and if convicted three demerit points and a licence suspension up to two years.
Media Relations Officer,
Sergeant Andy Evans
Share this article >