Man Injured in Port Elgin Fire
September 21, 2020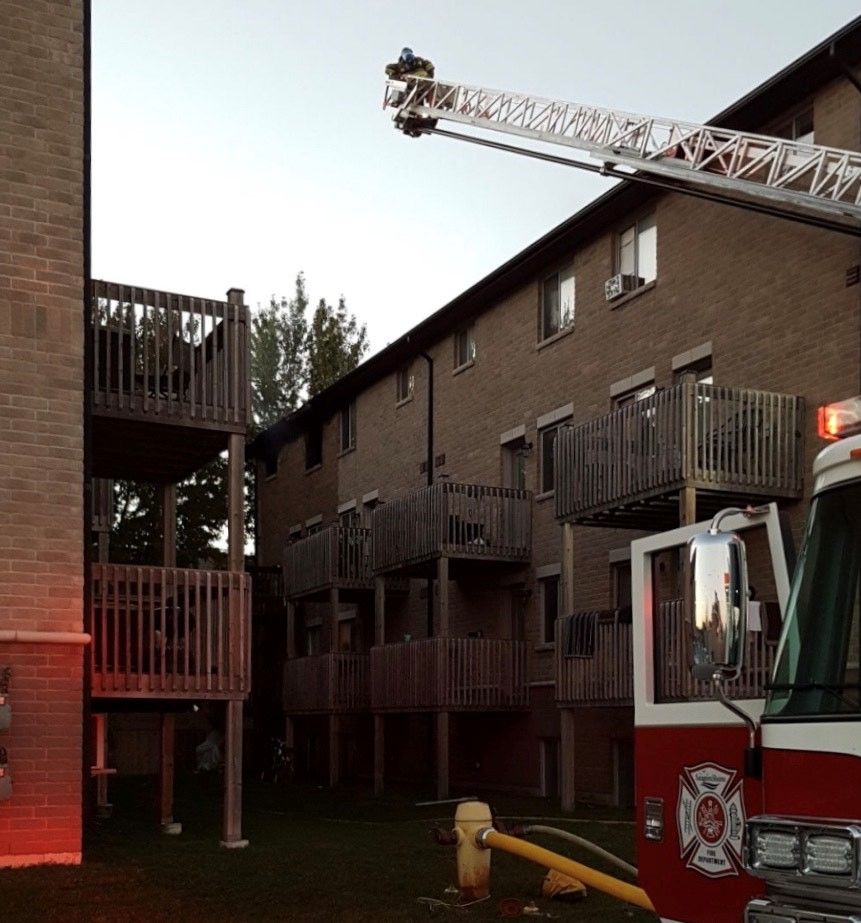 Fire Involving Personal Injury
On Sunday, September 20, 2020 at 6:54pm Police, Fire and Ambulance responded to a multi-unit structure fire at 560 Ivings Drive in Port Elgin.
When emergency services arrived on scene they discovered one unit fully engulfed in smoke and flames. A male occupant of the unit exited on his own power, however he had sustained severe injuries as a result of the fire. The man was transported to Saugeen Memorial Hospital by Bruce County Paramedic Services.
Approximately 40 firefighters from both Saugeen Shores fire stations fought the blaze and quickly brought it under control. Several dwelling units were damaged as a result of the fire.
Due to the severity of his injuries the male victim, a Port Elgin resident, was airlifted by ORNGE to London Health Sciences Burn Unit for treatment.
Members of both Victim's Services of Bruce Grey Perth and the Red Cross attended to assist residents that were displaced as a result of the fire.
Saugeen Shores Police and Saugeen Shores Fire will be assisting investigators from Office of the Ontario Fire Marshall who will be attending the scene to further the investigation.
Media Relations Officer
Sergeant Andy Evans
Share this article >