Rainbow Crosswalk Vandalized
August 30, 2020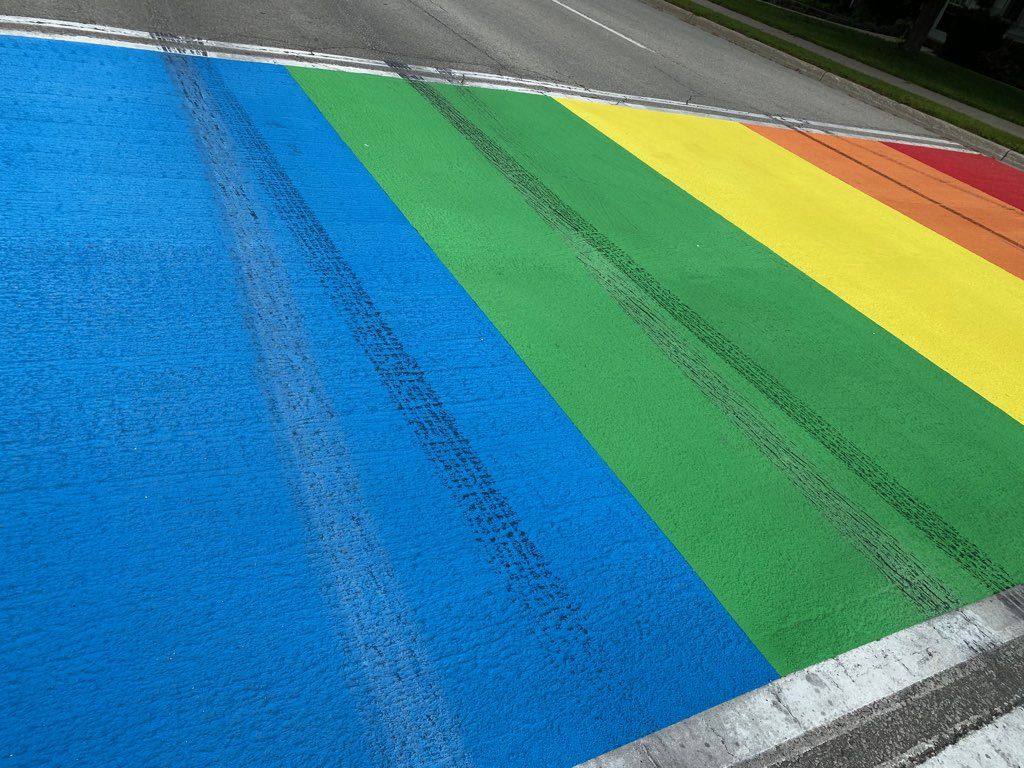 Rainbow Crosswalk Vandalized
The Saugeen Shores Police have received a report of vandalism to the newly installed Rainbow Crosswalk in Port Elgin.
Investigation revealed that on Saturday August 29th 2020 between 11am and 7pm, vehicles made several passes though the crosswalk intentionally spinning their tires and defacing the surface. This investigation is being treated as a hate motivated crime and will be conducted under the direction of the Saugeen Shores Police Criminal Investigations Unit.
Police advise that Hate Crime and Hate Motivated Crime have a harmful impact on the community. It causes emotional trauma to the identified groups that are victimized by hate crime, and it results in serious friction between different groups in our society.
The Saugeen Shores Police Service works closely with our community and the local Crown Attorney to ensure that we respond effectively when receiving complaints about activities that may constitute a hate motivated offence. These crimes will not be tolerated.
If you have any information that would identify the person(s) responsible, please call the Saugeen Shore Police Service at 519-832-2500 or if you wish to remain anonymous please call Crime Stoppers at 800-222-8477 (TIPS)
Media Relations Officer
Sergeant Andy Evans
Share this article >