2020-08 Impaired Driving - Still a Problem
February 27, 2020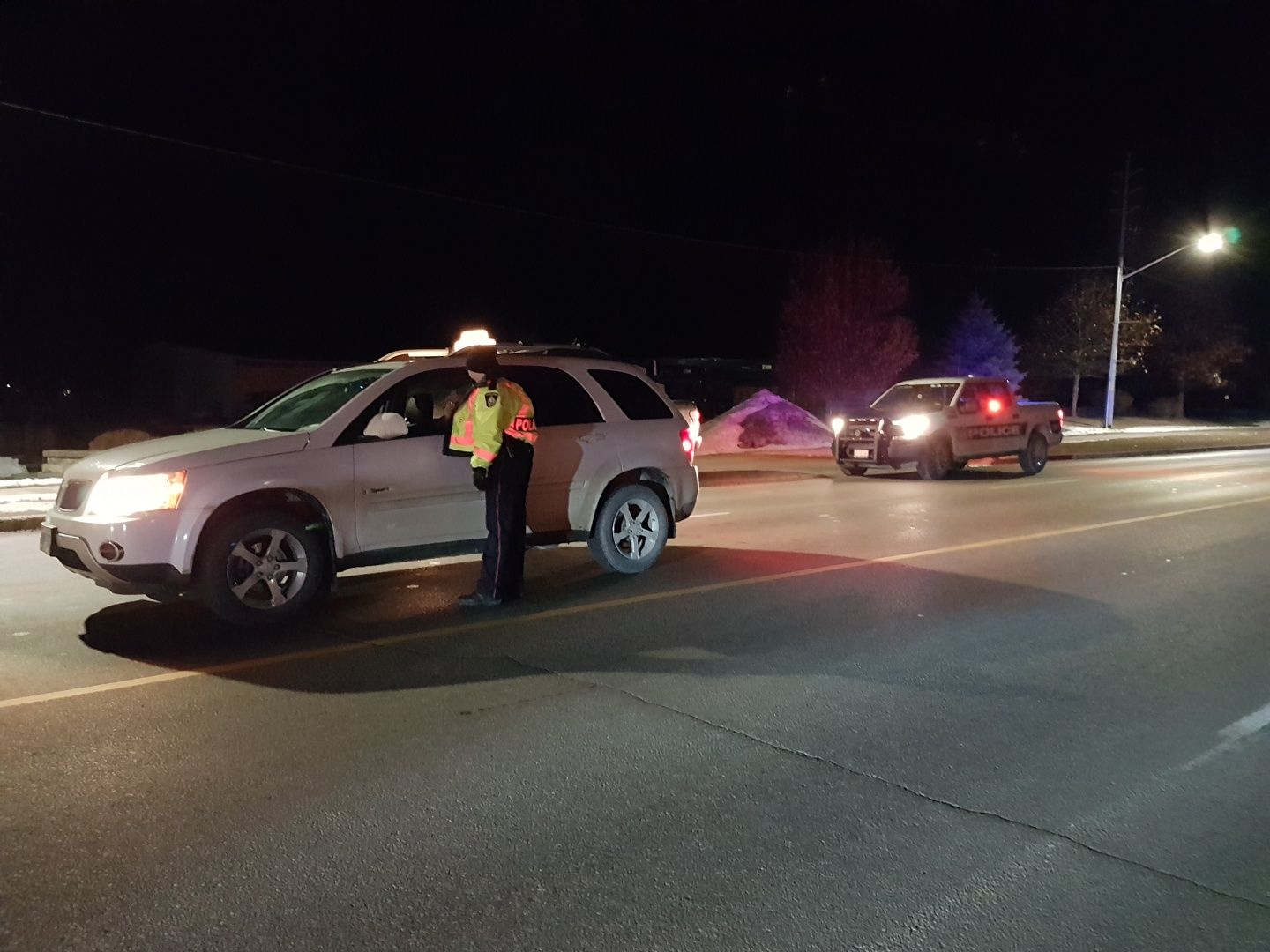 Media Release – Impaired Driving Awareness
Impaired driving related offences continue to be a problem in 2020. So far this year officers have investigated 10 incidents, resulting in six arrests and 11 impaired related charges. Three of these incidents involved motor vehicle collisions. In 2019 our community experienced similar numbers.
Our service is responding by increasing high visibility RIDE (Reduce Impaired Driving Everywhere) programs. RIDE programs serve a dual purpose. The first purpose of this program is to act as a visible deterrent to anyone thinking about getting behind the wheel. The second, obviously, is to actually catch impaired drivers.
RIDE programs can happen anytime during the day, morning and night.
So far this year officers have conducted 28 separate RIDE lanes, a marked increase over 2019. The increase in RIDE programs is not a seasonal initiative, the Saugeen Shores Police Service is committed to providing a high level of enforcement throughout the year. As always during the holiday season our RIDE programs will still be supplemented by the annual "Festive RIDE" campaign getting more officers on the road.
All members of the service are trained in Standard Field Sobriety Testing, two drug recognition officers, and 8 breath technicians.
Our members are requesting your help to combat alcohol and drug impaired driving. If you suspect an impaired driver please call 911.
Sergeant Andy Evans
Media Relations Officer
Share this article >