Firearms Seized, Charges Laid
July 1, 2019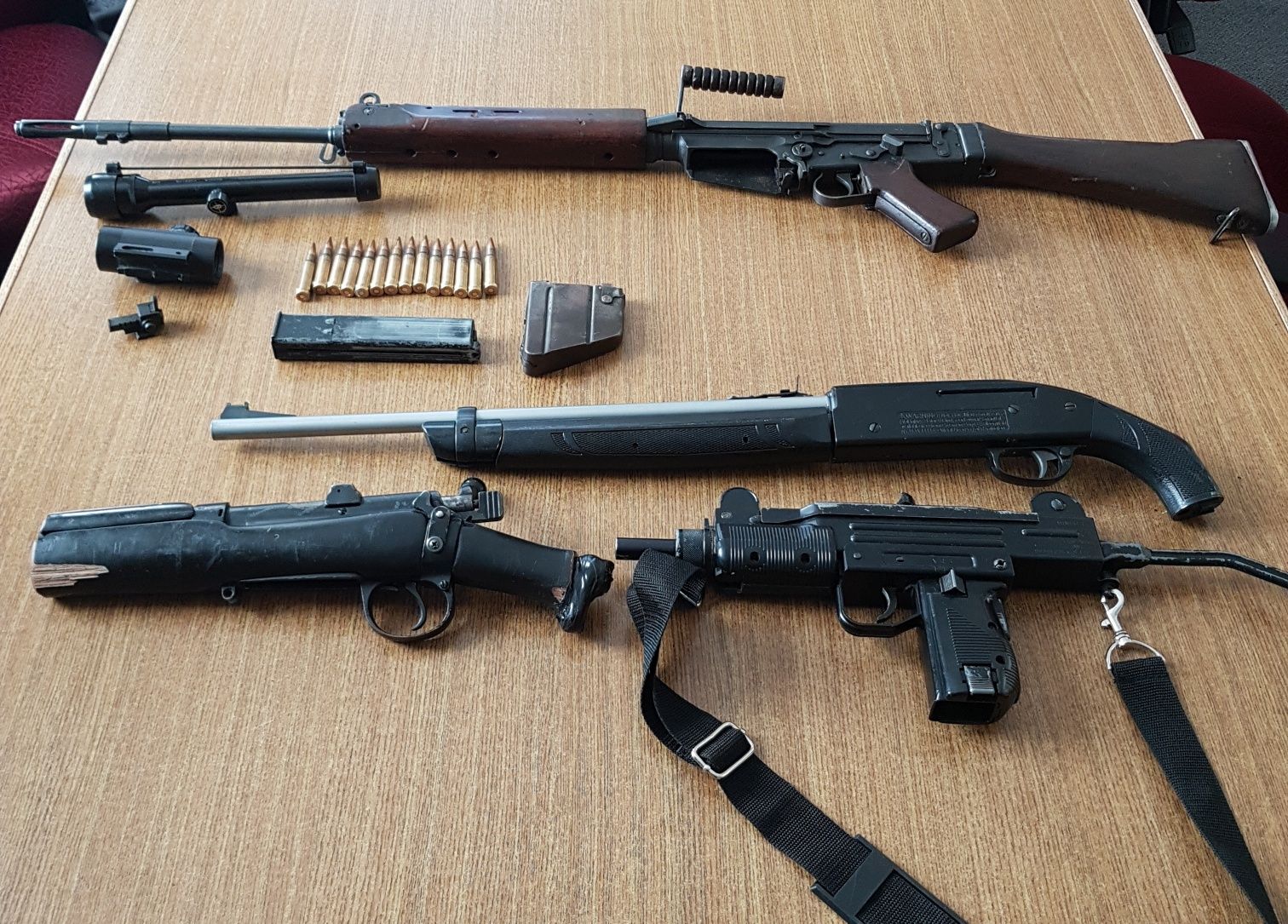 Media Release – Guns Seized in Port Elgin
On June 30th the Saugeen Shores Police engaged into a firearms investigation involving a 29 year old Port Elgin man.
The investigation led officers to Port Elgin address where firearms were seized.
Items seized:
762mm rifle
sawed-off bolt action rifle and magazine (prohibited firearm)
14 rounds of ammunition
Mini-Uzi semi-auto .177 BB gun
.177 cal pellet gun with sawed off stock
A 29 year old Port Elgin man has been charged with:
Careless Storage of Firearm, Weapon, Prohibited Device or Ammunition CC86(1)
Breach of Firearms Regulation - Store Firearm or Restricted Weapon CC86(2)
Unauthorized possession of a prohibited or restricted firearm CC91(1)
Possession of Firearm knowing the Serial Number has been Tampered with CC108(1)(b)
He was held in custody for a bail hearing.
Sergeant Andy Evans
Media Relations Officer
Share this article >