Weapons Arrest in Port Elgin
October 21, 2021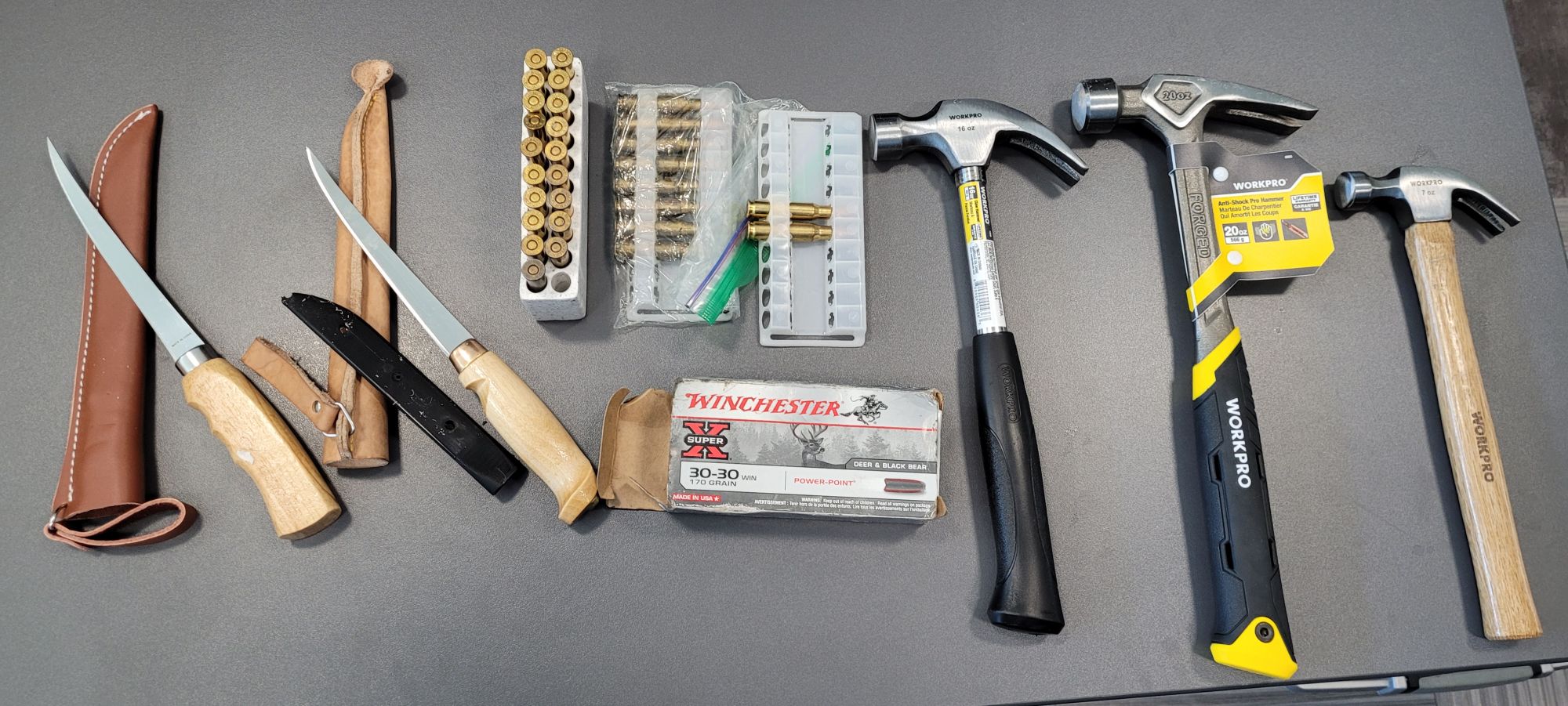 Weapons Charges
On Wednesday, October 20 an officer on general patrol spotted a male operating an un-plated off road vehicle (ORV) on Goderich Street while not wearing a helmet. The officer conducted a stop of the ORV in the parking lot of the Sandcastle Motel.
The male operator of the ORV was known to the officer. The operator was arrested for driving while under suspension. An at scene investigation revealed that the operator was concealing an edged weapon on his body and was in illegal possession of 31 rounds of .308 rifle ammunition.
The man was transported to the police station and held for a bail hearing
A 27 year old Bruce County man has been charged with:
1. Fail to comply with an Undertaking (do not possess ammunition) - CC 145(4)
2. Carrying a concealed weapon - CC 90
3. Fail to comply with a probation order - CC 733.1(1)
4. Possession of a weapon for a dangerous purpose - CC 88
5. Possess firearm or ammunition contrary to a prohibition order - CC 117.01(1)
6. Driving while under suspension - HTA 53(1)
7. Drive off road vehicle no number plate - ORVA 3(1)
8. Fail to wear proper helmet - ORVA 19(1)
The accused was released on his own recognizance and given a date to appear in court.
Media Relations Officer
Sgt Andy Evans
Share this article >