Southampton Mischief Arrests
October 7, 2020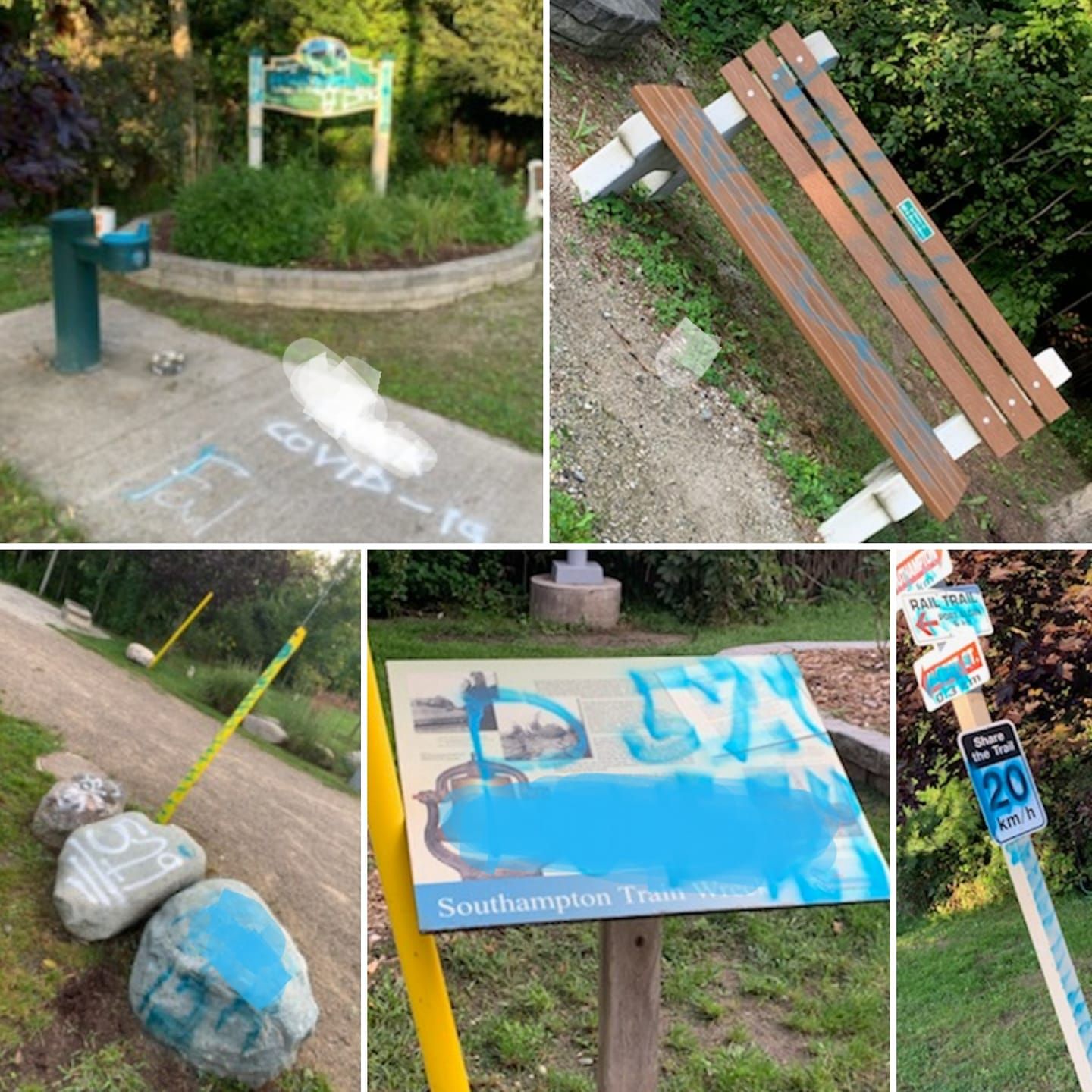 Arrests In Southampton Mischief Investigation
On September 14th the Saugeen Shores Police Service commenced an investigation into several reports of mischief in Southampton. These incidents occurred during the overnight hours from September 13th to September 14th.
Several locations in Southampton were targeted:
Linear Park
George Marion Park
Perkins Park
Rail Trail
Five private residences
Motor vehicle
Obscene pictures and profanities were spray painted on homes, memorial park benches, rail trail signs and other areas. One residence sustained a smashed glass partition on an attached deck. A parked vehicle was also spray painted with an obscene picture and had its mirror damaged.
As a result of an extensive investigation, three young persons have been arrested and face 17 criminal charges:
Trespass By Night X 5
Mischief Under $5000 X 12
They were all released with a court date.
Due to several locations being targeted, investigators have not yet determined a dollar cost to repair the damage.
Media Relations Officer
Sergeant Andy Evans
Share this article >