2020-12 KIDS Program Has Started
March 11, 2020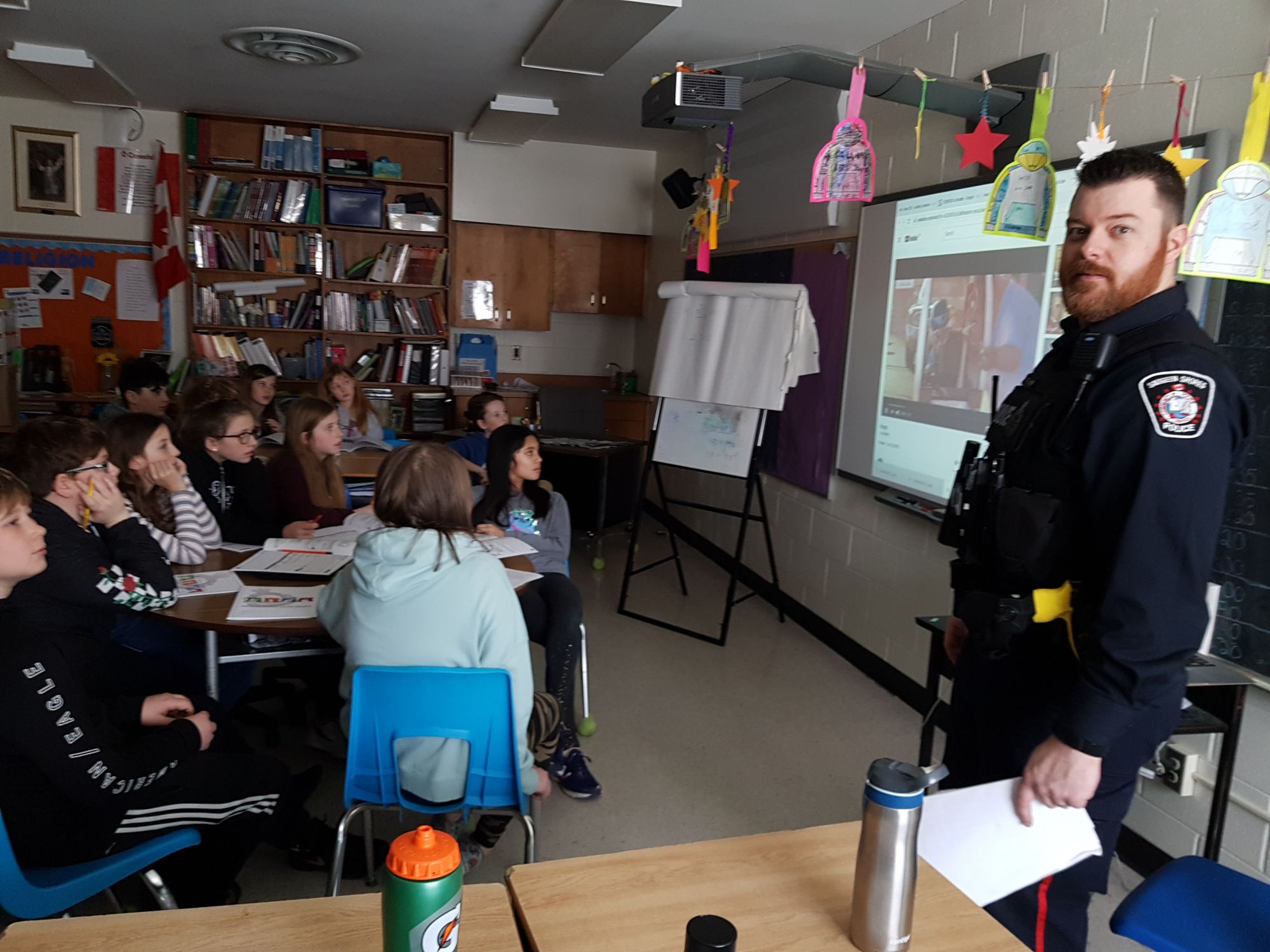 Media Release – KIDS Program
March 10th saw beginning of the second year of the Saugeen Shores Police Service KIDS program. This program replaced the long running DARE program in 2019.
The KIDS (Knowledge, Issues, Decisions, Support) program educates grade six students about youth justice, social media awareness and peer to peer relations. Elements of this program give students positive response options in challenging situations.
The KIDS program has rolled out province wide. The Saugeen Shores Police has tailored the program to meet community needs. All local elementary schools are participating. PCs Matthew Tutin and Ian Clark are the police facilitators who will be administering 10 sessions over two weeks.
"This program empowers the youth to make better and informed decisions.", Says PC Tutin. He added, "These are tools that are important in this critical stage of their development."
The Saugeen Shores Police Service is fortunate and grateful for the community support and donations that make the KIDS program a reality.
Media Relations Officer
Sergeant Evans
Share this article >