December 10, 2018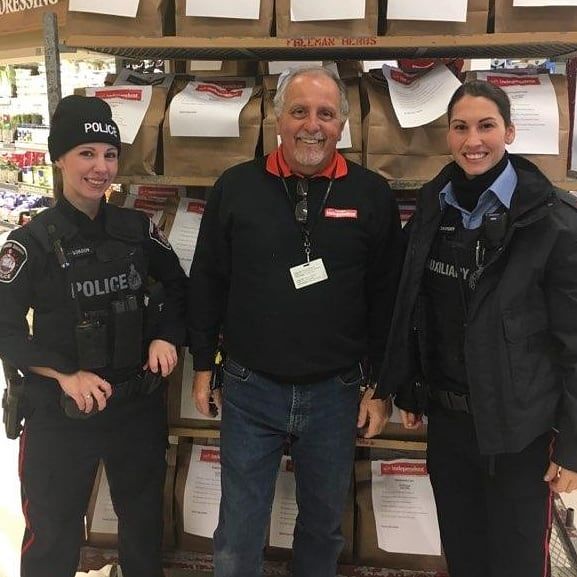 Media Release - Food Drive Results
On December 8th the Saugeen Shores Police Service held their annual Food Drive at Rowland's Your Independent Grocer supporting the Salvation Army Food Bank.
This year's rendition was an overwhelming success. "The citizens of Saugeen Shores never disappoint and consistently step up to help those in need", remarked Inspector Kevin Zettel.
Frontline officers and members of the police auxiliary unit took donations of food, cash and gift cards.
Total Food – 1,606 pounds
Gift Cards - $295
Cash - $2,704.20
All proceeds benefit the Salvation Army Food Bank. Thank you Saugeen Shores for your amazing generosity.
Share this article >